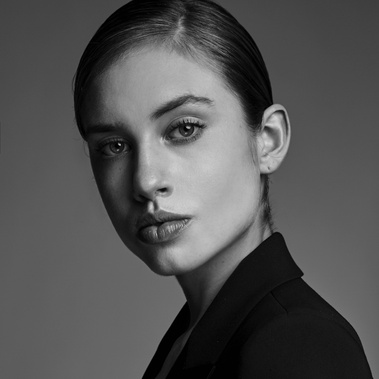 Biography
Krystall Schott is a multi disciplinary artist from Agoura Hills California. She began painting under the guidance of her grandmother as an infant and continued to enjoy art throughout school. In high school, she never took to listening to the lessons of art teachers, often disobeying and surprising them. A friend suggested she apply to CSSSA and she initially declined the opportunity, thinking she could never be accepted. She submitted her application at the last minute and to her surprise was the only one among her friend group to be admitted. The experience left her saddened by what "art school" would be like and not wanting to continue her education formally. Ever since, she has focused on exploring and learning from her experiences and experiments.
"I never want to lose that thing I started with. Even if it means my path is disorganized; chaotic; unstructured. That's who I am. I need to be free and curious."
Her work brings up feelings of fever dreams and centers around personal identity, the subconscious and perception. It is characterized by bright colors, unkempt messy abstraction, portions of warped hyperrealism and surreal elements.

Because of her creative and experimental outlook on life and willingness to take risks and observe, Krystall has gotten into many bizarre situations. One example is that an uncredited photo of her backstage at New York Fashion Week is the #1 google image result for "face". This inspired her first NFT Art project CurseNFT (launching Chainlink's dynamic NFT technology). Her mission is to share, inspire and create playful opportunities for others.
Solo Exhibition

2014 I Just Want You to Be Happy - Rebel's Ark Melrose
Group Exhibitions
2015 Not Your Valentine
2016 Rooftop Soiree NYC
2017 Mana Basement Art Basel Miami
2020 Moonbus Presents
2021 WAGMiami Art Basel Miami
2022 Metaprideland
2022 Natural Intellegence NYC
2022 [RESIN] AI Boise
2022 Moonbus presents
2022 Wonderfair Art Basel
2022 Optic Nerve : CONVERGENCE
Press
2017 Drome Magazine
2018 10011 Magazine (cover story)
2022 Coindesk
Curation
2015 Not Your Valentine

2021 WAGMiami Art Basel Miami